Document360 founder Saravana Kumar sat down with us to talk solving customer problems, CSR and tech entrepreneurship.
1.
Describe what your company does?
Saravana Kumar: "Document360 helps businesses to instantly create an online self-service knowledge base for their customers and employees that can be accessed either publicly or privately. It is simple and secure documentation software with integrations and extensions for functions like communication, analytics, and team collaboration."
2.
How did it all start?
Saravana Kumar: "While working as a professional consultant in the late 2000s, I was specializing in a specific middleware product from Microsoft called BizTalk Server. I was consulting and building solutions using the technology for various clients. That is when I identified a pain point for large enterprise customers. This was a potential opportunity, and I started building some solutions just as a hobby, and then it turned into a business that started in 2011."
"Starting my own enterprise was never my intention until I saw the potential and problems it could solve. Until 2016, we were completely focused on growing the customer base of BizTalk360 and once we had a sizeable number of customers, we then planned to build and launch a second product in mid-2016 called Serverless360. This product was meant to manage serverless solutions in Azure."
"Around the same time we also launched Atomic Scope, which was a by-product for BizTalk customers. While managing these three products, we realized the huge gap in the knowledge management space as we were on the lookout for a platform that could solve the challenges we faced in managing the documentation. The available platforms in the market were either less competent or extremely expensive. Hence we decided to fill in this gap and that's when Document360 was born in late 2018."
3.
What was the source of inspiration behind Document360?
Saravana Kumar: "I would say that my passion for solving customer problems was instrumental in building this product. Almost all small, medium, and large-scale enterprises require a knowledge base to support all the stakeholders in the organization. I identified some of the challenges in documentation softwares that were currently available in the market and decided to build a product that goes a step further in solving user problems. Kudos to the support of my amazing team that stepped up and handled all the other verticals, so that I was able to shift my focus solely towards Document360 during its development stage."
4.
Do you believe in giving back to society? What is the focus of Corporate Social Responsibility (CSR) of the company?
Saravana Kumar: "I am from Coimbatore, a city in Tamil Nadu in India, which is also where the roots of my company are. Although setting up our office in other metropolitan cities was more lucrative and easier, we decided that we wanted to give back to the city by turning Coimbatore into a SaaS hub. As a part of our CSR efforts, we contribute every year to Great Ormond Street Hospital Charity (GOSH) in London, which provides aid to children who are seriously ill."
5.
How has COVID-19 affected your business? And how are you dealing with it?
Saravana Kumar: "The pandemic has been challenging for all businesses across the globe. Dealing with the lockdown and restrictions has been difficult for all of us, but fortunately, we were able to run our business without any major issues. Being in the tech world, we had already implemented technologies that can adapt to the changing business landscapes and strategies."
"The sudden need for remote work setups did not affect us much since our leadership team has been based out of the UK and running the business remotely for almost a decade now. We have always strived to establish mechanisms that facilitate seamless communication within our teams and with customers — regardless of their location."
6. What plans do you have coming up?
Saravana Kumar: "As part of our scaling operations, we recently finished the process of our very first acquisition with Cerebrata. Cerulean perfectly complements our product — Serverless360, and has been successful in adding value to our existing customers. With Document360 scaling and acquiring a very good number of customers month to month along with enterprise product BizTalk360 also going strong, we are aiming to double our revenue by 2023."
7.
Any advice to future leaders and entrepreneurs?
Saravana Kumar: "Do whatever you feel is right. Learn and make course corrections, whenever required. You need to be focused and persistent. You should repeat what works and have the willpower to consistently do the same for a longer period. Also, develop a prototype of your product before talking about it to your potential clients. I would like to quote Steve Jobs here: "Customers don't know what they want until we've shown them." Therefore, if you are passionate about creating something, don't be afraid to do it."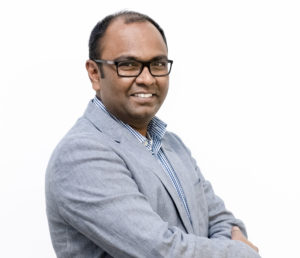 Saravana Kumar is the founder and chief executive officer of Document360, a software as a service (SaaS) knowledge base. He is a Microsoft BizTalk server MVP since 2007, blogger, international speaker and active community member in the BizTalk area. Before founding Document360, he founded two other enterprise software companies: Biztalk360 and Serverless360.